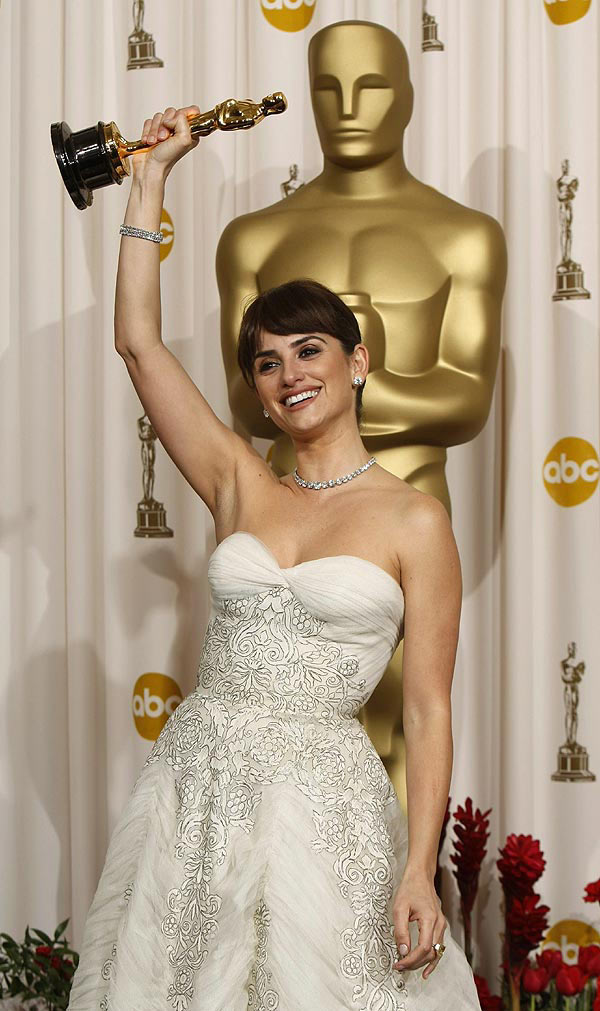 Penélope Cruz won the Oscar for best supporting actress in 2009, and I'm very happy she did.
I have very little respect for the actual meaning of the Oscars: they are basically a promotional tool, and they often don't reflect the actual quality of the awarded people's work.
But in the case of Penélope, I think it is fair: her career in the USA has received a mixed response, in spite of her great quality as actress. Thankfully, she has been lately involved in films from respected directors as Pedro Almodóvar or Woody Allen, who realized about her actual qualities and allowed her to shine in a couple of films. I did not watch yet "Vicky Cristina Barcelona", but her work in "Volver" was astonishing and evidenced that, beyond a most beautiful woman, Penélope is a truly talented actress. I hope this award will further promote her career and push her towards the prominent roles she deserves in upcoming films.