After months of speculation, some actually new meat appeared recently regarding the new Pentax dSLR that is expected for introduction before summer, whith the name of K7.
This picture, appearing at another
blog
, shows the first evidence of an all new model whit a design different from the K10D/K20D: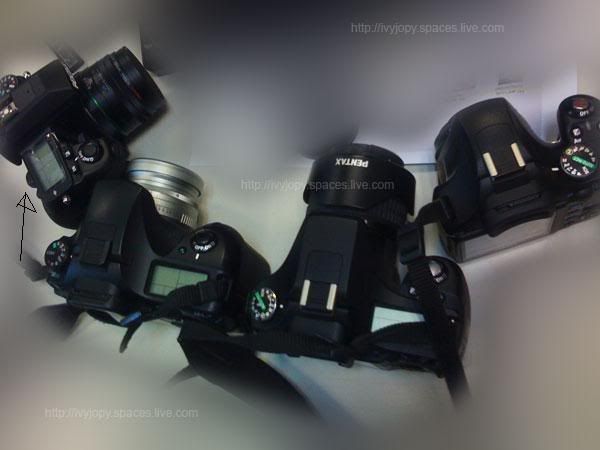 The camera in the left part is the new model. As you can imagine, any other information is missing at this time, although I'm pretty sure further leaks will happen in the next weeks. Stay tuned as I will try my best to keep you updated.
In the mean time, bashers a la RH can sharpen their razors in order to showcase, once again, why Pentax is (according to them) doomed and why it is so bad as a company, by comparison to allmighty canons.
And we, Pentax lovers, can forget about their nonsense and instead enjoy taking pictures with our
all noisy cameras which have so few megapixels and stuff
.
By the way, I plan to upload later some pictures I took with my Pentax K10D recently at my hometown, in a glorious spring afternoon, when we walked around a small river.