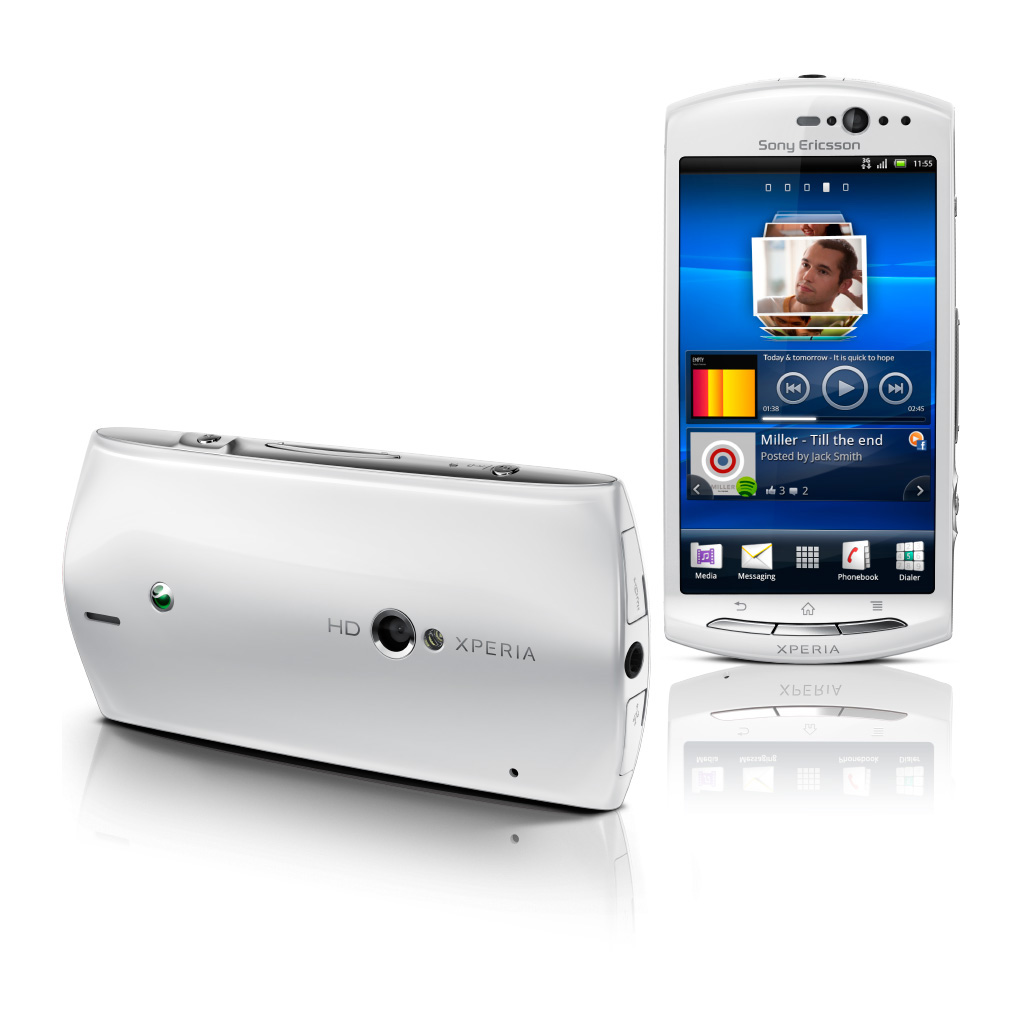 In a move that might surprise more than one reader of this blog, yours truly has just ordered a couple of Android phones (specifically, the Sony Xperia Neo V shown above).

Yes, that was me. Of course I dream about an iPhone 5, but their prices put the iPhone out of reach for me, and I've been using an iPod Touch for everything except phone calls. And to make phone calls, I've used a down-of-the-line potato from the Samsung brand.

But this week I learned about an offer from my phone company which basically allowed me to keep the very low mobile expenses per month I always had, and besides to get an Xperia Neo V at a very low price (39 euros). And I decided to switch.
To put this price in perspective, I just looked at the cheapest iPhone 4S (16 Gb), available with the same company, with the same kind of contract, and its price is 379 euros. Which means 330 euros more than the Neo V: that is definitely a no way for me (now).

So there you have it: an Apple fanboy just became an Android user... ah, the ironies of life!

Having said all of that, I asked the Three Wise Men to convince the Apple executives to sell their models at more reasonable prices for the time of the iPhone 5 release... who knows, maybe I am a very good guy in 2012 and get some prize.
The phones arrived yesterday, and I started using mine today.
Very quick first impressions:
It was the very first time I used Android, and overall it feels better than I expected. I think it is less polished than iOS, but still very capable, although sometimes I feel it intends to overwhelm the user a bit with plenty of pre-installed apps which are not necessarily useful. Anyway you have all you need right there and I guess it is more than sufficient for 99 % of users.
I tried wifi, and it works great; I tried videos from youtube and it loads and plays fine (using home wifi). I made a few pictures with the 5 megapixels camera and they looked also better than I expected (on the phone screen: we will see when I load them on a computer for closer inspection). Thus far I did not record any video, but the Neo V can get mp4 videos at 720, which is quite impressive for the price (another question is the memory required to hold an average lenght video).
That goes for software. Going to hardware, it is light, and well designed, although a bit crowded for those like me who are used to Apple designs. What I can't avoid to perceive is a sensation of lower quality stuff, compared to my iPod Touch. It is plastic all the way and the feeling of solidity seems much stronger in the iPod.
So to put it very short: roughly speaking, I think that this phone lacks more in hardware than software. But these are very quick impressions as I told above, we will see what is my opinion after a few weeks of daily use.
For a detailed review of this phone, you can have a look here.
BTW did I say it can make phone calls?? :P